Duval Street is the main drag. It runs northeast to southwest and it is the Bourbon Street of Key West.
I definitely recommend renting  a scooter or a bike for at least 24 hours. Obviously you need to be safe, but I find it to be the best way to see the island. Be aware of your drinking and driving, of course.
Food and drink:
-Irish Kevin's a fun bar w live music.
-Sloppy Joe's is the most famous bar in Key West. Good central location and music.
-Rick's is the place to dance in Key West. It can be kind of a meat market, but that comes with the territory.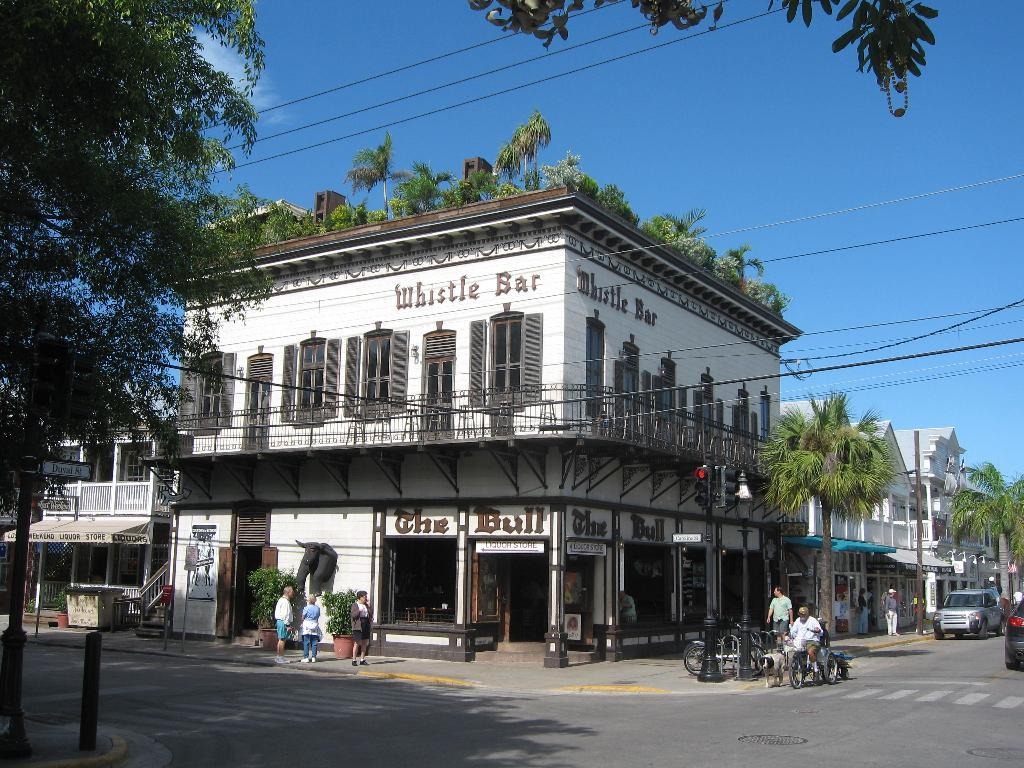 -The Bull. The wrought iron upstairs balcony is very New Orleansesque and a fun place to people-watch.
-Top floor of The Bull is a bar called the Garden of Eden. Wild place with a crazy vibe. Clothing optional, which brings a new meaning to people-watching, so keep that in mind.
-The Monkey Bar is across the street from The Bull. Our favorite outside bar.
-Hog's Breath is a famous and fun bar. Good for people-watching and watching sports.
-Schooner Warf is my favorite area of Key West. It's also the name of a fantastic local bar on the water. Real local scene. A taste of the old, salty Key West scene. Some interesting characters abound. There's a really good happy hour and oysters on the half shell.
-BO's Fish House is in the Schooner Wharf area. It's rustic and outdoor. They are known for their great fried grouper sandwich. Be sure to put Key lime may on on it.
-Conch Republic. Get the royal red boiled shrimp with dipping butter. Very few places have royal reds. They are netted from thousands of feet deep in the Gulf and amazing to eat.
-Turtle Crawls is also on Schooner Wharf. Next-door to each other.  A little bit more upscale place to eat, drink and bring your catch to be cooked.
-The Raw Bar is a pretty rustic, classic, Key West tradition. Fantastic seafood and a super-reasonable happy hour.
-Dante's Pool is a very cool scene next door to The Raw Bar. Three bars centered around a really nice pool. Great people watching to say the least. Lots of floating beer pong tables and entertainment that goes with watching or doing in the fun and games
-The Pier House & Sunset Pier is a cool place for drinks and appetizers on the water at the end of Duvall. There is usually a breeze and there are beautiful sunsets.
-Better Than Sex Gourmet Chocolate in all forms made daily with champagne happy hours. Open 6-12pm. Great date spot. Website says, "We love children, but insist they be cherished elsewhere."
-Green Turtle is a legendary, old school Key West bar and a great venue for some killer live music
-Two Friends is a great restaurant with a a very good happy hour featuring live music, good drinks and peel and eat shrimp to die for.
-Pepe's is my favorite breakfast spot. Featuring superb specials, gourmet mimosas and Chock Full O'Nuts coffee. Very cool, classic, old, charming building with super-interesting photos and decorum on the walls. Look up at the biggest ceiling fan you'll ever see!
To Do:
-Mallory Square is the place to go for sunset celebration. Lots of live performers, arts and crafts, vendors, etc.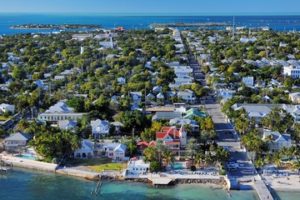 -Ft. Zachary Taylor cool, authentic fort. Circa 1800's
-Mel Fisher's Treasure Museum gold, jewels and treasure from The Atocha, the richest shipwreck ever found.
-Key West Aquarium
-Key West Butterfly Garden
-Ernest Hemingway's House
-Smather's Beach for some local color.
-Southernmost Point most southern spot in the United States
-St. Paul's first church in Key West
-Key West Lighthouse
-Key West Graveyard very unique, historical site with some very interesting headstone inscriptions.
-Kino's famous for locally made sandals
Have fun and be safe!